Welcome to Superjail!
About the Wiki

Here at the Superjail Wiki, we highly encourage contributing to our articles, even if it's just a grammar fix!
While we love seeing you guys have fun, we humbly request you create pages only for the actual characters in the show as opposed to any fan made characters as well to refraining from posting them here.
Please read our rule page, so you can get a feel for how our Wikia functions, and what you can and can't do!
About SuperJail

SuperJail is a show created by Christy Karacas and Ben Gruber, which features its reruns on Adult Swim from time-to-time.
It unfortunately met its final episode on July 20, 2014, but we're here to uphold its legacy and memory!
How you can help!

These articles, they're all messy and clanky. That won't do at all. So, you can help out by doing some fix-up! You know, make sure everything is up-to-date!
IF YOU MUST CREATE AN ARTICLE, MAKE SURE YOU KNOW WHO OR WHAT TO CREATE ONE FOR!!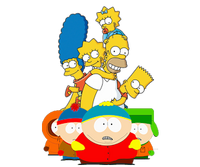 Community content is available under
CC-BY-SA
unless otherwise noted.